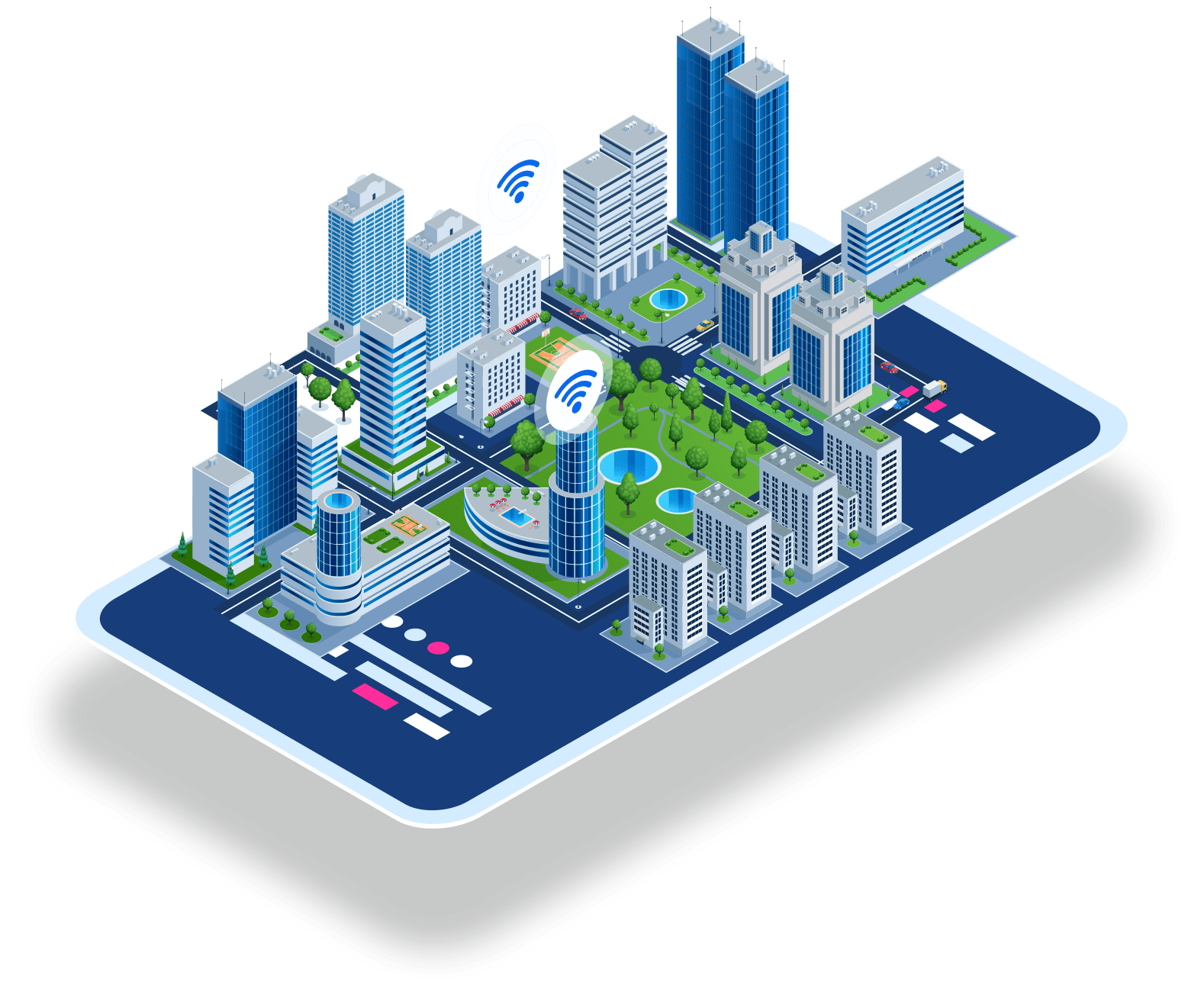 Smart Community empowers citizens to thrive
Our lives center on communities. A living, breathing community offers better connectivity, security, safety, convenience, health, and wellness to improve its citizens' quality of life.
A Smart Community is the key to realize this vision. Smart communities enable cities and governments to ensure resilience in events of calamities like hurricanes, floods, earthquakes, socio-economic turmoil, pandemics, or even long-term challenges like climate change.
Smart Community approach focus mostly on urban, metro areas and solving a single problem, like safety or healthcare, etc.
To build a Smart Community, you need an approach to
01
Support governments of any size and geography.
02
Cater to multi-disciplinary government needs across departments and operations.
03
Tailor to the unique needs of the government and trade associations it serves.
04
Empower government to offer a better quality of life to its citizens.
N-Smart is a one platform solution to build Smart Community applications customized to your government's size, geography, and requirements. Our solution offers a world-class GIS platform. You can build custom solutions to ingest and analyze data, perform what-if scenarios to improve operational awareness, field operations, and enable civic engagement.
Building Smart Communities with
N-Smart
N-Smart enables several Smart city solutions.