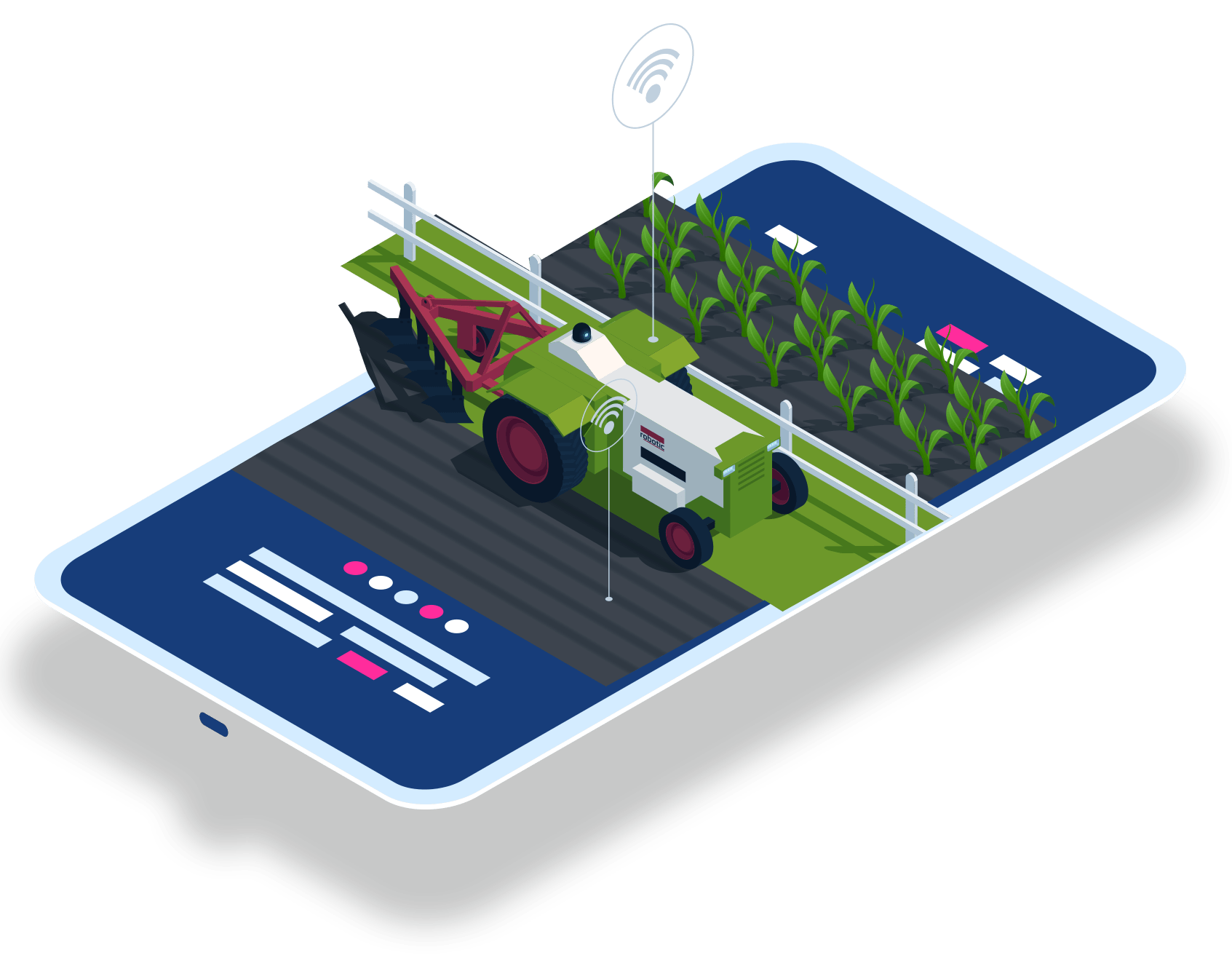 Creating the possibilities of efficient farms and agriculture
The United Nations projects the world's population to reach 9.7 billion by 2050, needing global agricultural production to rise 69% by 2050. 
The adoption of IoT for Smart Farming is the key to meet the rising demand.
Smart Farming equips farmers to
01
Gain insights from IoT sensor data to make timely decisions regarding soil moisture and temperatures, water irrigation, and climate data to predict weather patterns
02
Monitor and control from smartphones aquifers, pumps, pivots, and wells to maximize utilization
03
Optimize irrigation scheduling to maintain soil health and produce quality
04
Conserve resources and reduce operating expenses with the ease of remotely monitoring critical field data, key trends, and anomalies
N-Smart is a one platform solution for the farmers to easily adopt next-generation smart environment solution by harnessing the power of connectivity, analytics, and cloud-based centralized dashboards. N-Smart's technology-agnostic architecture simplifies IoT integration. 
A feature-rich application framework helps you deploy intelligent Smart Farming capabilities customized to your needs for centralized insights and lower operating costs and resources.
Building Smart Farming with
N-Smart
N-Smart is a combination of modular cloud platforms and mobile apps that enable IoT solutions - delivered as a service.