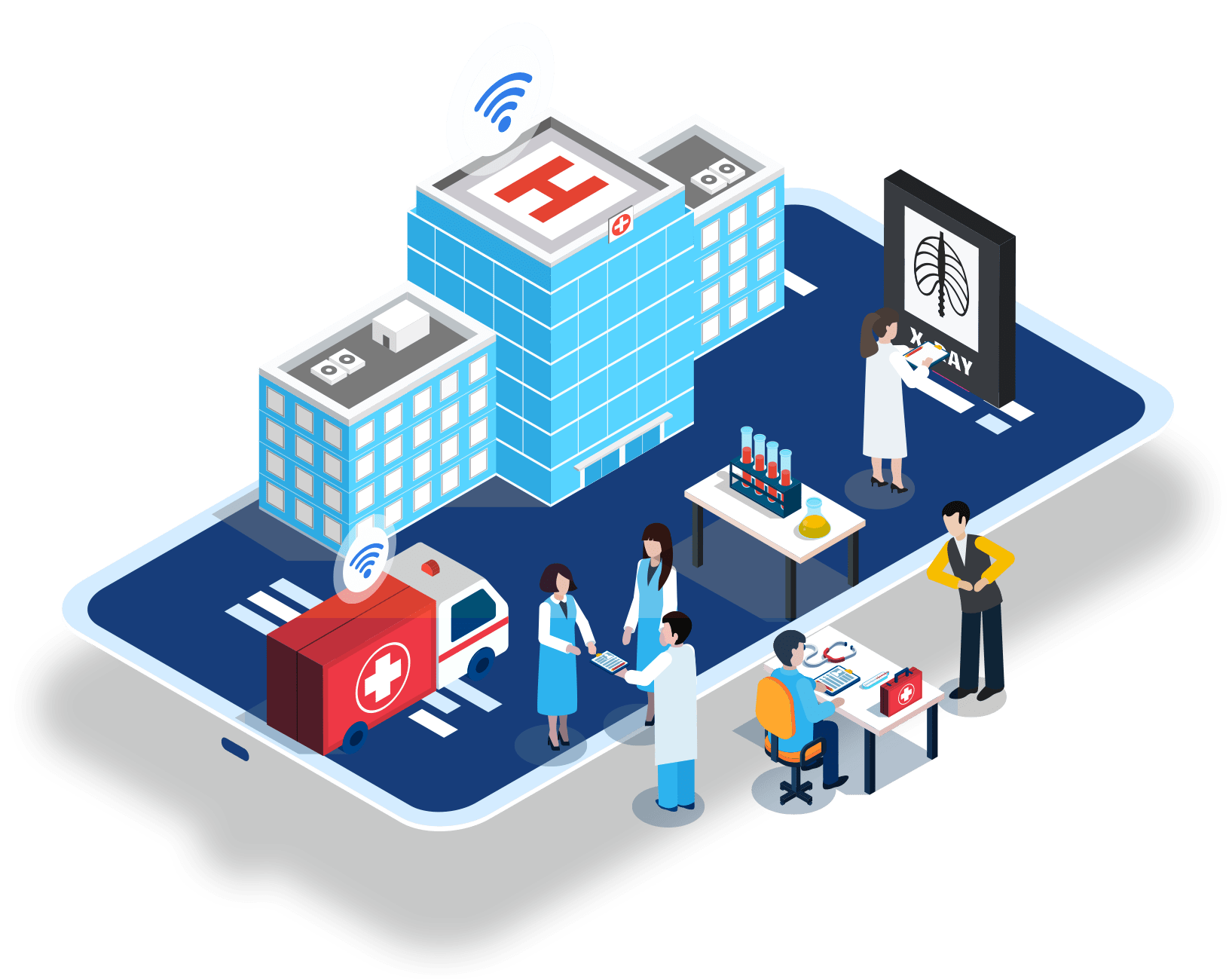 Improving the entire healing process
Healthcare demands are growing fast. Patients expect a safe, secure, and high quality of care from modern hospitals. However, hospitals and their staff are under increasing stress of budget constraints. To keep pace with the changing times, hospitals have to reduce operational costs by increasing efficiency.
Hospitals must securely handle sensitive patient data with legal compliance. Lost and stolen medical equipment are standard. Outdated healthcare infrastructure exposes cyber threats and unintentional errors having fatal consequences.
A Smart Hospital is about realizing the vision of superior medical care and patient experience, right here, today.
A Smart Hospital overcomes these challenges by
01
Harnessing IoT connectivity, sensor data, and advanced analytics
02
Future-proof digital infrastructure by securely connecting assets
03
Simplifies equipment tracking and management and
04
Offers new insights and value from data
N-Smart accelerates IoT adoption for hospitals. N-Smart is a one platform solution to manage end to end operations with efficient sensor placement, collecting and analyzing data, and providing a single-pane, centralized view of your entire deployment. Hospitals can quickly realize productivity and efficiency gains with N-Smart's custom applications to track assets, securely manage sensitive data, empower doctors, nurses, and staff with holistic patient information in real-time.
Building Smart Hospital with
N-Smart
N-Smart is a combination of modular cloud platforms and mobile apps that enable IoT solutions - delivered as a service.