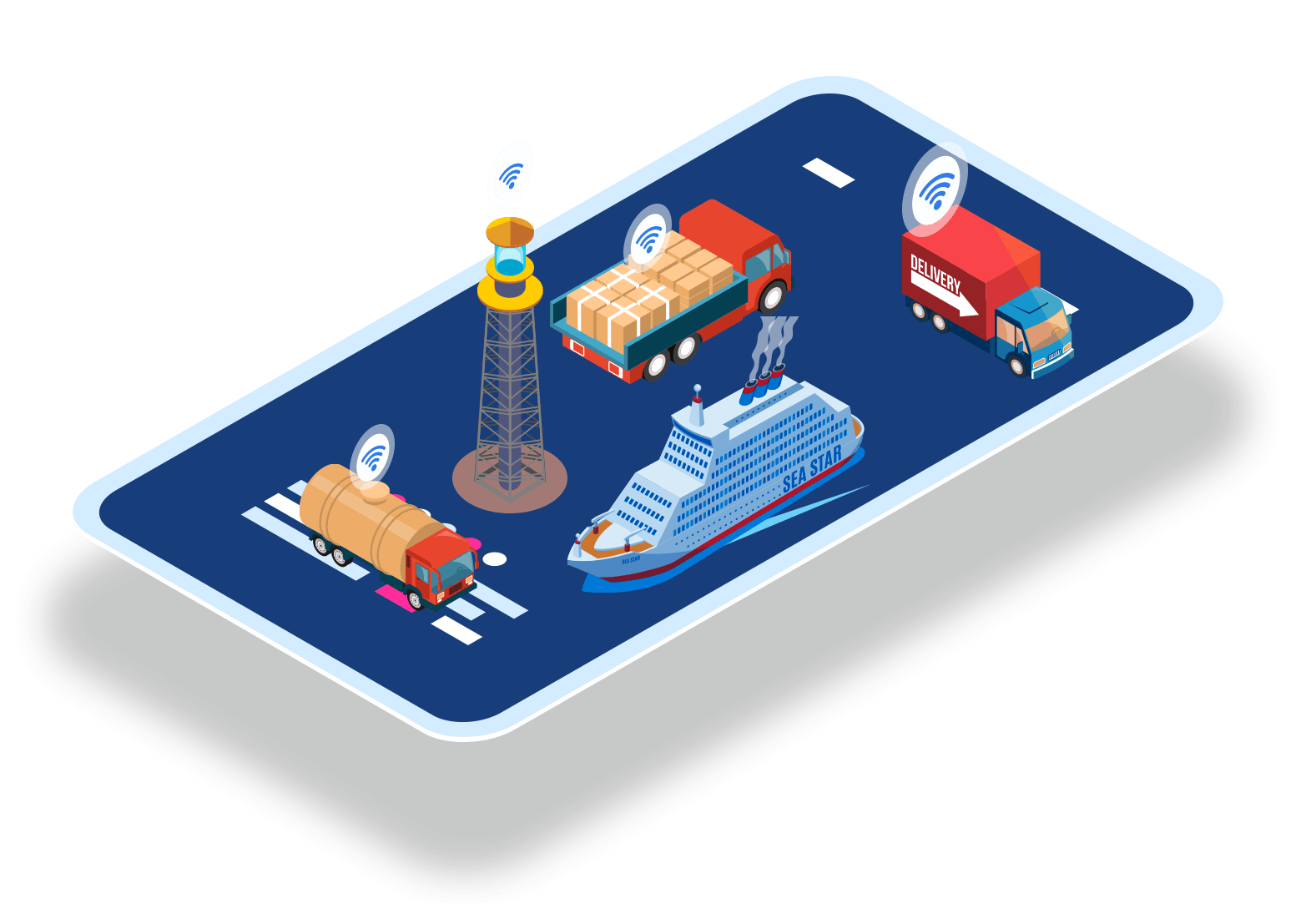 Transportation & Logistics
Smart Fleet
Driving better services and safety across boundaries
For transportation and distribution companies, fleets are their business lifeline. To thrive in this competitive industry, you have to keep costs low and manage schedules and delivery times with utmost accuracy. Smart Fleet management solutions combine the power of IoT connectivity, analytics, and insights. A Smart Fleet solution allows you to drive ROI with improved scheduling and tracking using real-time visibility into vehicle locations and asset conditions.
You can streamline routes and react immediately to unexpected issues, such as breakdowns or traffic delays. Cloud-enabled real-time visibility allows you to inform customers of the precise dispatch and delivery times.
Smart Fleet management can predict failures. You can control repair costs with a better-informed vehicle repair schedule; improve safe operations by tracking hours of service and driving patterns; cut fuel costs by planning efficient routes and reducing idle times.
Driving better services and safety across boundaries
Many challenges plague traditional fleet management:
01
Lack of analytics to gauge fuel consumption
02
Lack of visibility to prevent fuel thefts
03
Inefficiencies in handling preventive maintenance and vehicle warranty issues
04
Inadequate technologies to track the location of vehicles in real-time.
N-Smart is a sensor to cloud versatile IoT-enabled, one-platform solution for faster, more flexible, and accurate information flow across all aspects of your fleet. N-Smart's fleet management solution enables you to manage, monitor operations remotely, analyze fuel usage; track mobile asset location in real-time using mobile devices (phones, radios, etc.), display fleet status in real-time as well as historical data, manage dispatch functionality, assign drivers, estimate times of departure, arrival, etc., recover lost or stolen assets, prevent fraud, improve vehicle maintenance and reduce downtime. N-Smart's cloud-enabled centralized dashboards give you a 'single pane of glass' view of all aspects of your fleet in real-time to make more informed decisions.
Transportation & Logistics
Building Smart Fleet Management with
N-Smart
N-Smart enables several Smart city solutions.