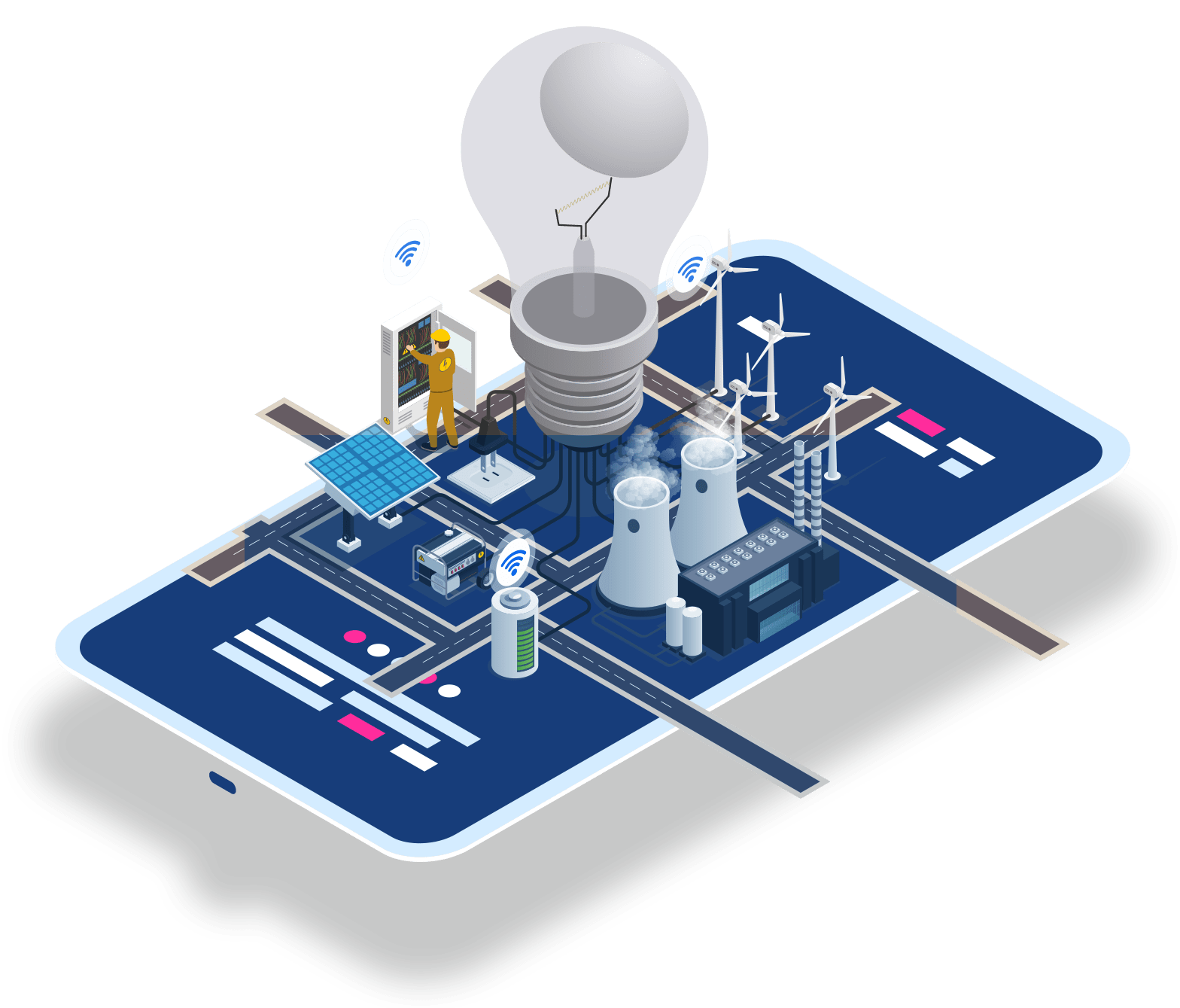 Utilities & Infrastructure
Smart Energy
Always on, cost-effective energy powered by IoT
According to the United States Department of Energy, a Smart Energy solution pivots on four key capabilities
–
Fully automated and integrated two-way communication between the overall components of an electric grid.
–
Automatic control for power distribution, faults, and repairs.
–
Advanced management panel, decision support software, and mechanisms.
–
Accurate sensing and measurement technologies.
Smart Energy is hard to implement due to highly complex, time-sensitive, mission-critical control loops and a heterogeneous mix of technologies and sensor types.
Building a smart grid application needs to abstract out these complexities with the goal of offering:
01
Efficient distribution of energy
02
Minimize power outages by quickly detecting and addressing failure
03
Lower operating costs for both utilities and consumers by minimizing wastage and reduced peak demand
04
Improve safety and security of the entire distribution system
Utilities & Infrastructure
Building Smart Energy with
N-Smart
N-Smart is a one platform solution for public utilities to easily implement next-generation Smart Energy by harnessing the power of connectivity, analytics, and cloud-based centralized dashboards. N-Smart's technology-agnostic architecture simplifies IoT integration. A feature-rich application framework helps you deploy intelligent Smart Energy features customized to your needs for any time, anywhere connectivity, insights, and lower TCO.
N-Smart enables several Smart city solutions.