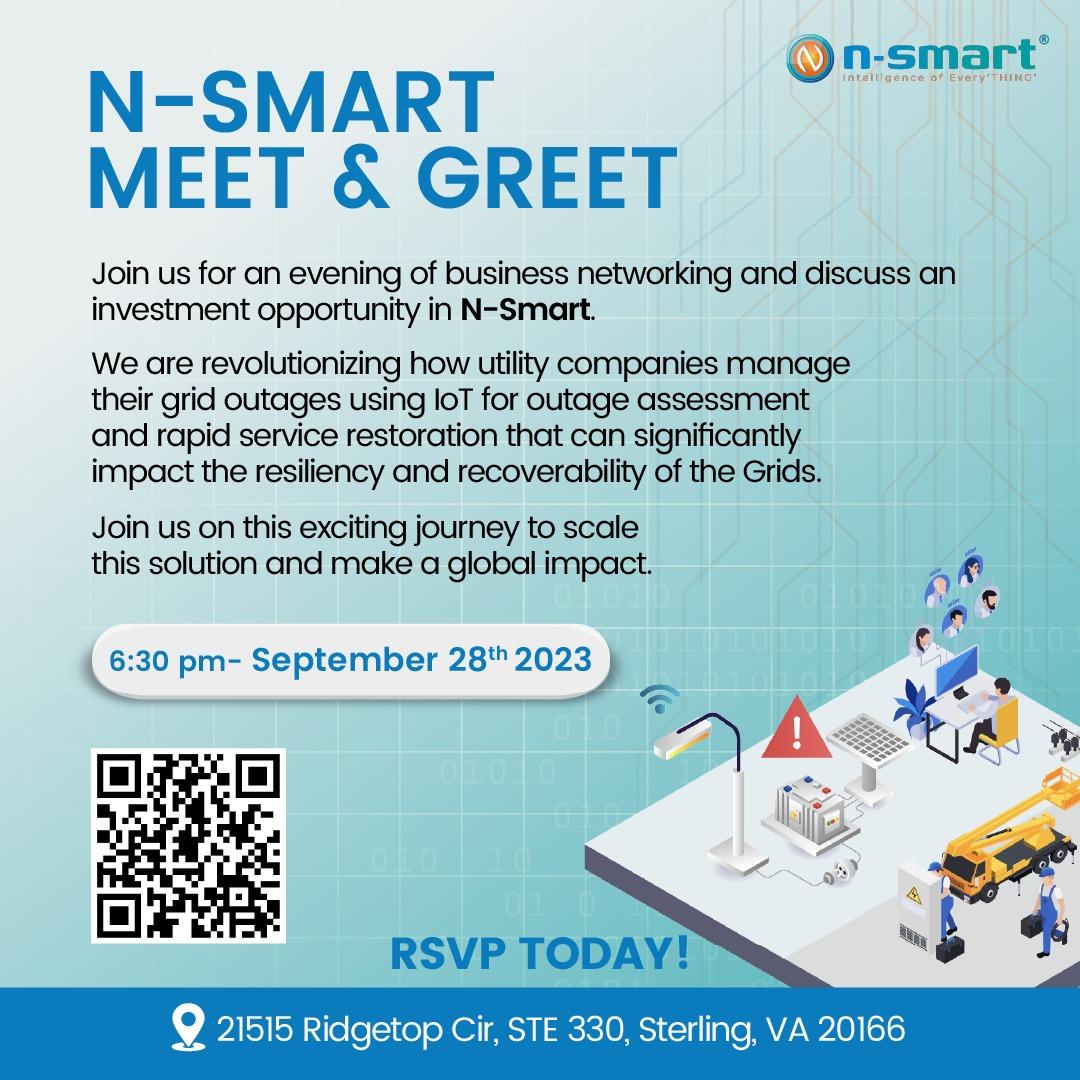 N-Smart Meet & Greet
Join us for an evening of business networking and discuss an investment opportunity in N-Smart.
N-Smart revolutionizes how utility companies manage their grid outages using IoT for rapid assessment and quick service restoration that can significantly impact the resiliency and recoverability of the Grids.
Join us on this exciting journey to scale this solution and make a global impact.