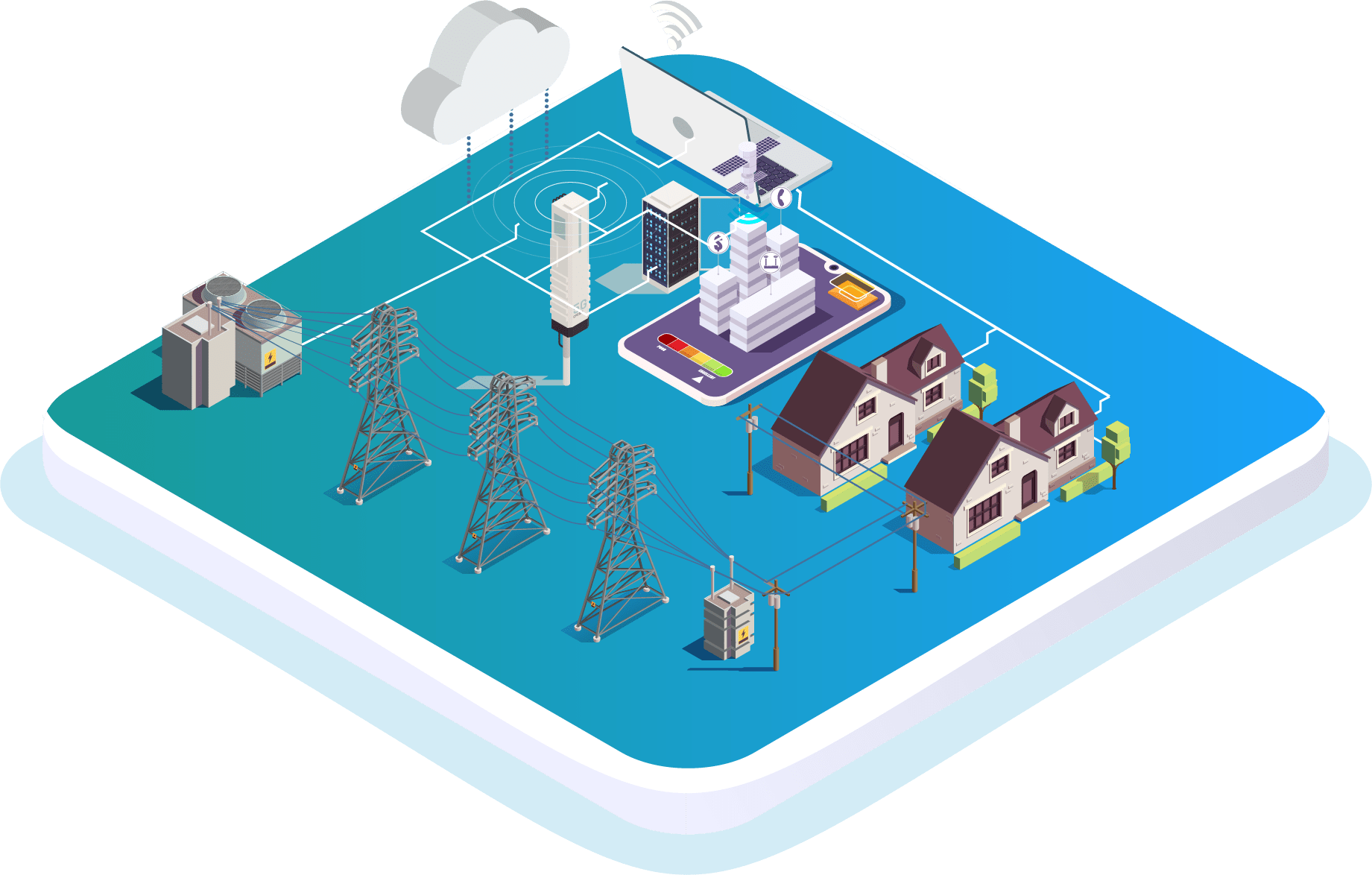 IoT-based Smart Poles monitoring system that alerts utilities in real-time when poles tilt beyond acceptable levels due to external forces, potentially preventing larger outages.
Review and Restoration Costs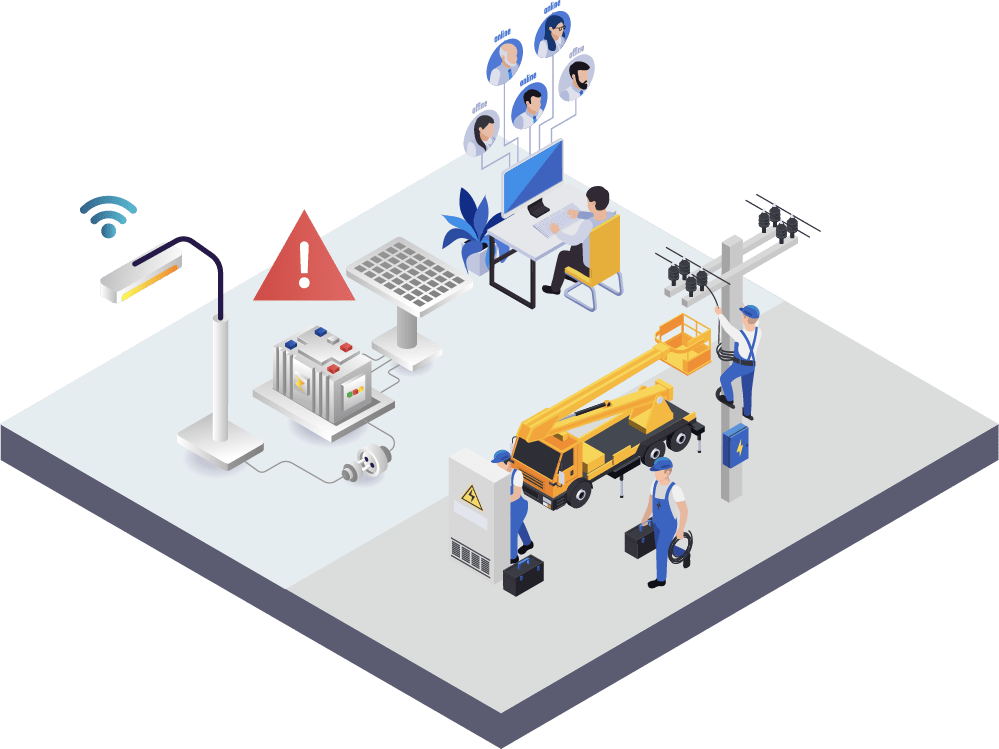 'N-Smart' Pole Monitoring solution is developed utilizing battery-powered IoT sensors and gateways to provide real-time and continuous monitoring of utility pole status to detect issues, reduce downtime and maintenance costs, and improve the reliability and safety of the distribution system.
This system employs long-range, low-power wireless communication for efficient data transmission, ensuring optimal infrastructure management. Through continuous monitoring, potential issues are detected early, minimizing downtime and maintenance costs while enhancing the reliability and safety of the utility network.
01
Receive automatic alerts for essential testing, maintenance, and accuracy verification for utility poles, ensuring a safer and compliant utility network.
02
Effortlessly locate and prioritize poles needing attention or inspection, minimizing network disruptions.
03
Maximize resource allocation and minimize costs with data-driven pole usage insights and quick identification of compromised poles.
01
Leverage IoT based smart pole monitoring for instant updates on pole conditions and proactive maintenance.
02
Bid farewell to manual verification with streamlined "one-click" daily reports and efficient safety documentation management.
03
Handle assessment and restoration for utility poles seamlessly, improving overall management processes.
04
Efficiently manage pole tilt and reduce costs with a centralized platform, and data analytics for informed business decisions.
01
Stay ahead of potential issues with predictive maintenance features, preventing costly breakdowns and service interruptions.
02
Implement proactive measures to extend the lifespan of utility poles and optimize their performance.
03
Utilize comprehensive data analytics to gain valuable insights to improve long-term planning, strategic decision-making, pole performance, and network health.
Revenue Impact Slow Restoration and Higher costs
Revenue Impact Slow Restoration and Higher costs
Reduction in restoration costs
Reduction in restoration days
Increase in load potential
Reduce overall CO2 emission
Saving to economy due to power disturbance
Customer benefits over the next 20 years
Build secure and scalable IoT enterprise solutions with the ease and economy of N-Smart®.
TRACKING

Increase Insights hence Productivity