Intelligence of Every'Thing'
Fully-managed IoT. One platform covers the entire lifecycle of your IoT solution. Any use case.
N-Smart is a fully managed global IoT-as-a-service solution to seamlessly deploy, enrich, and manage your IoT assets and services at scale.
The disparate layers of IoT hardware and software, the multitude of protocols and standards, and cross-layer interoperability complicate most IoT solutions. Lack of in-house expertise to manage all the layers of the solution is a top deterrent of IoT growth. Moreover, multiple point-solution vendors and large IoT CapEx outlays without a clear return on investment make enterprises think twice before they adopt IoT. N-Smart's fully-managed, full-lifecycle support accelerates IoT success with the flexibility and efficiencies of single vendor, single platform.
N-Smart eliminates vendor complexity, provides single platform efficiencies.
One platform… to manage every aspect of your IoT solution across the entire product lifecycle.
N-Smart provides single solution efficiencies to get connected, get insights, and manage outcomes to transform your business.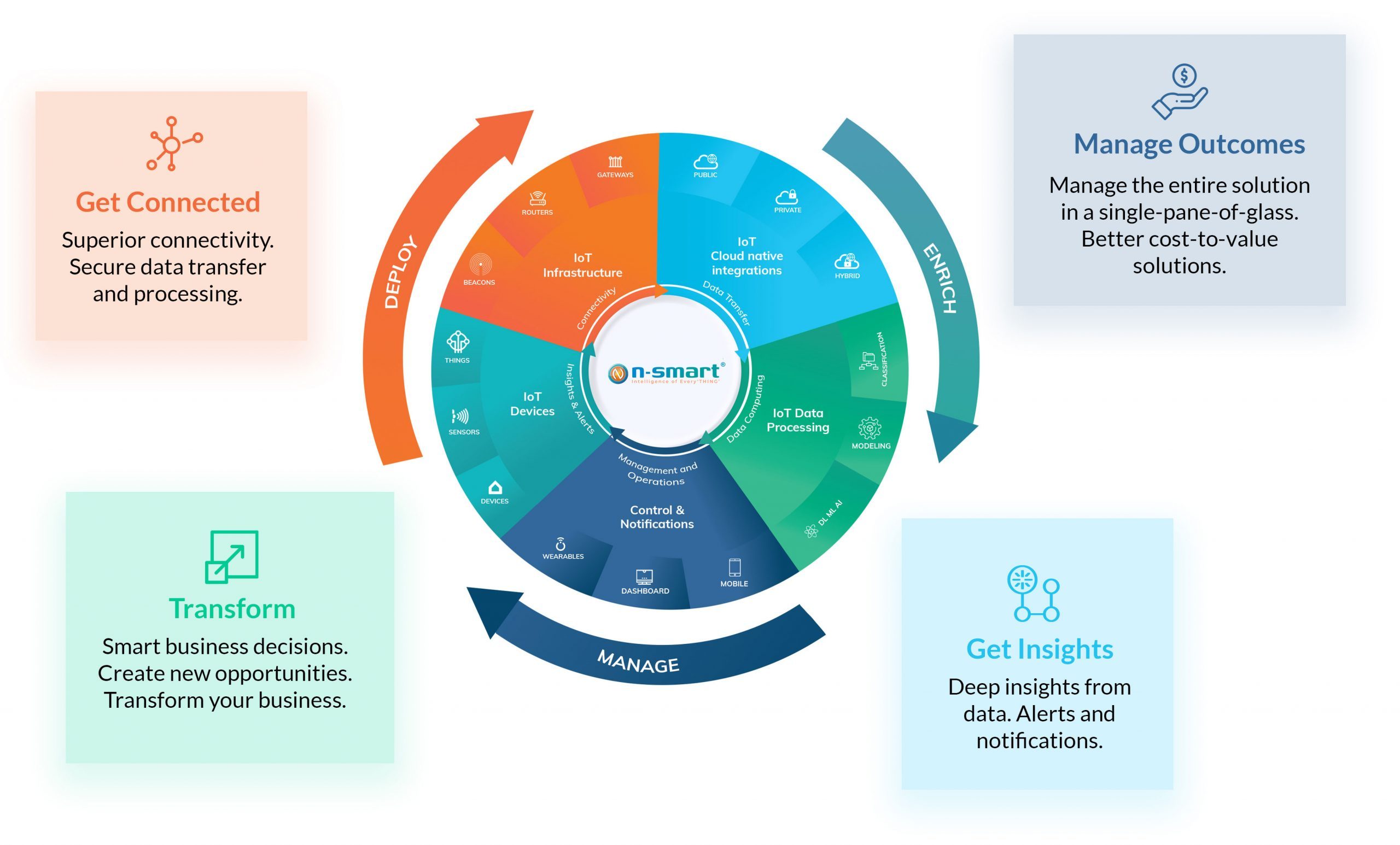 N-Smart enables centralized IoT management and operations.
Single Pane-of-Glass view to manage end-to-end.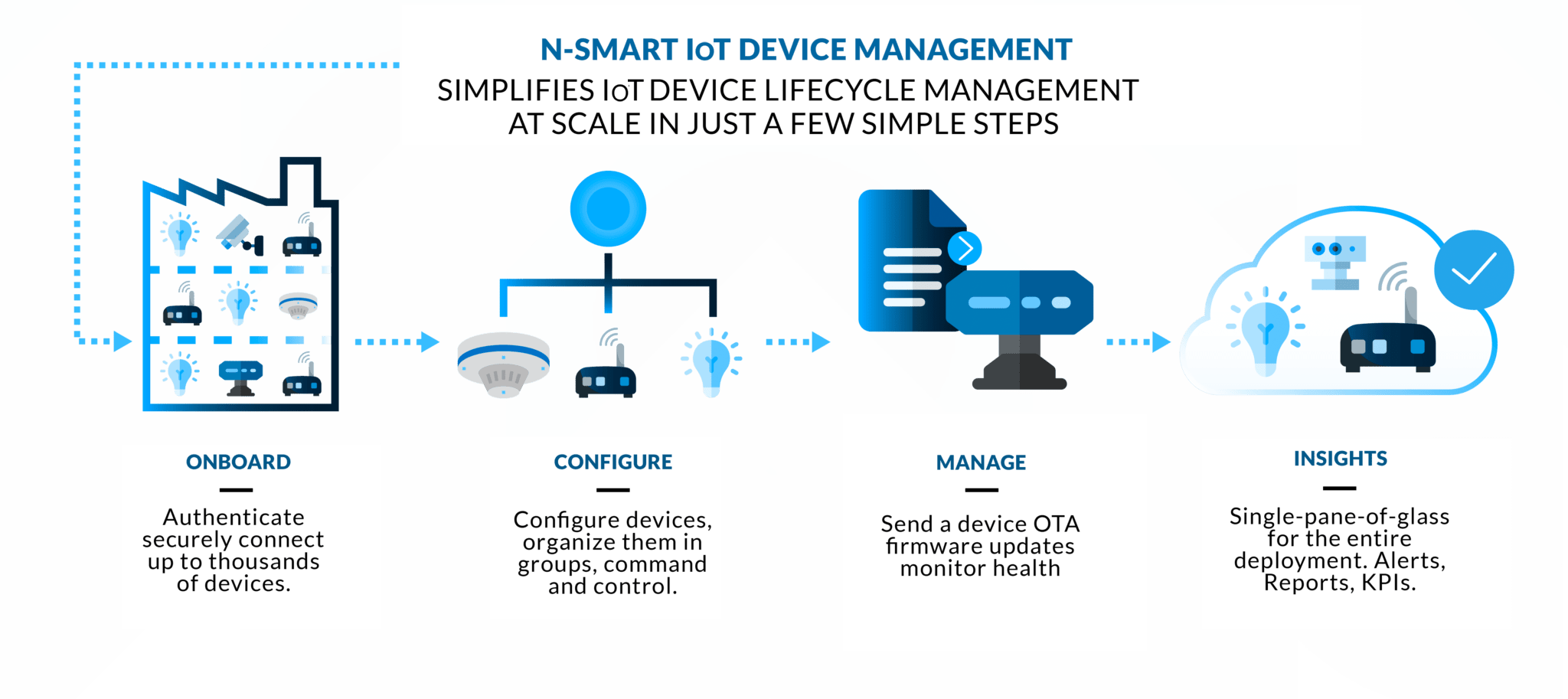 N-Smart is a reliable and scalable solution to securely onboard, organize, track, monitor, and remotely manage connected devices at scale.
Discover why enterprises prefer our IoT-as-a-Service solution
01
Mobile app-based network intelligence.
02
Built-in frameworks to ingest, communicate diverse data
03
Authentication and secure provisioning
04
Optimize device connectivity
05
Real-time Maps, Analytics
06
Remote configuration and control
07
Reduce cost to deploy, triage
08
Alerts and Notifications
09
Remote monitoring and diagnostics
13
Built-in tools to validate design
14
Scale across verticals
Build secure and scalable IoT enterprise solutions with the ease and economy of N-Smart.