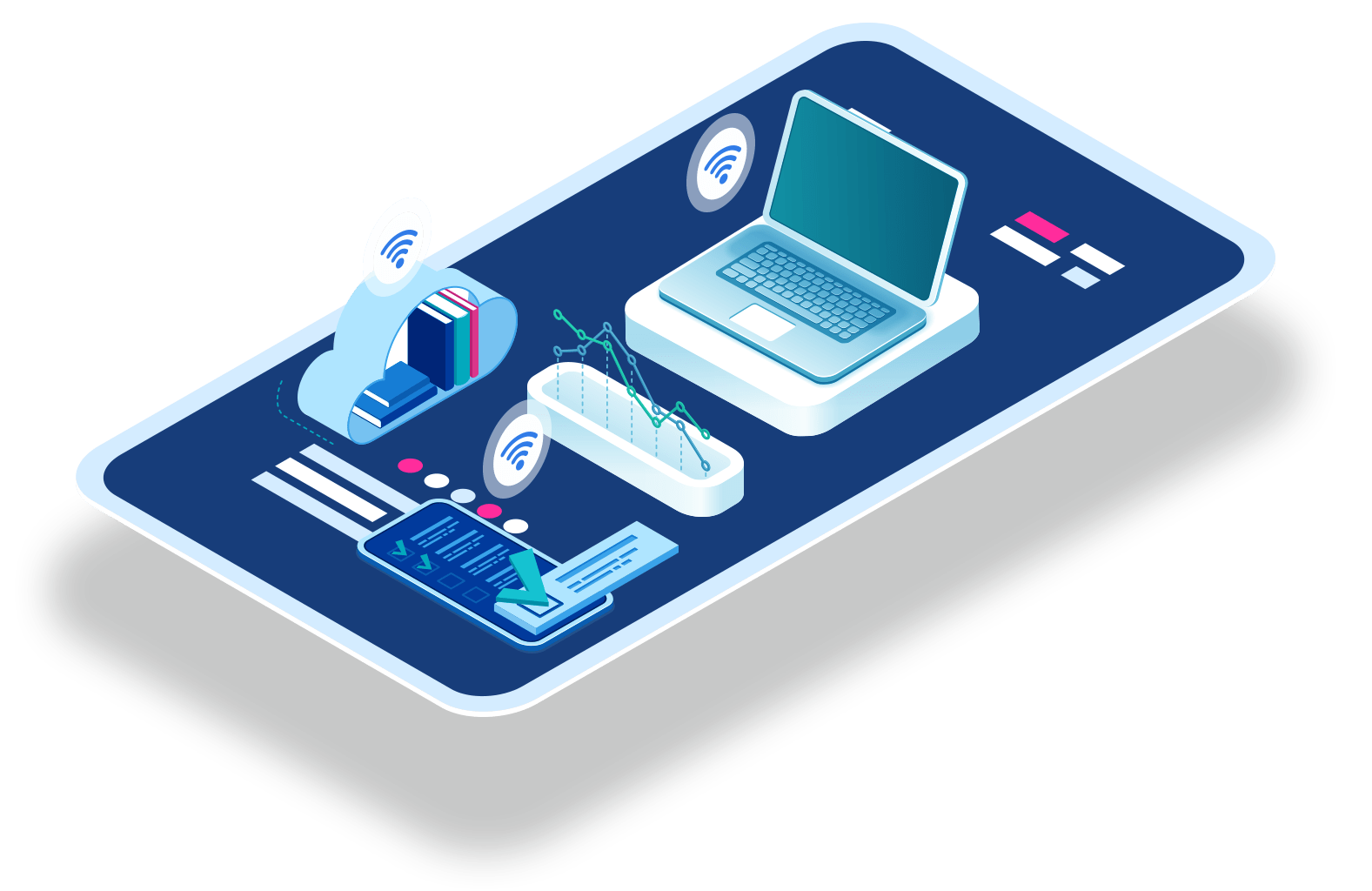 Smart Asset streamlines business operations
Asset-intensive sectors like manufacturing, transportation, industrial machinery, oil, gas, etc., invest billions of dollars in their assets. To maintain asset health and inventory, it is challenging and expensive to track, manage, and analyze asset data. To optimize RoA (Return on Asset), you need visibility into asset location, utilization, and lifetime value. This visibility helps OEMs as well to monitor and assess customer usage of equipment.
RFID, barcode, and GPS solutions address only certain aspects of asset monitoring. Besides, these solutions work in silos. Smart Asset monitoring combines the efficacy of web, analytics, and wireless technologies for centralized and consolidated asset monitoring and management.
Smart Asset solution helps you to Optimize Overall Equipment Effectiveness (OEE).
Smart Asset solutions give you
01
Anywhere, anytime asset connectivity and access with enormous scalability and IT/OT integration efficacies.
02
Streamlined operations using remote monitoring and management
03
Real-time visibility and insights on asset health assessment
04
Predictive maintenance, and intelligent process workflows to drastically bring down operational costs and improve RoA.
N-Smarts is a single solution that offers real-time, centralized visibility and insights to monitor and manage all aspects of your asset lifecycle remotely. N-Smart is a sensor to cloud versatile IoT-enabled solution that acts as the intelligent foundation to create versatile applications customized to your unique asset management needs encompassing
Building Smart Asset Management with
N-Smart
N-Smart is a combination of modular cloud platforms and mobile apps that enable IoT solutions - delivered as a service.