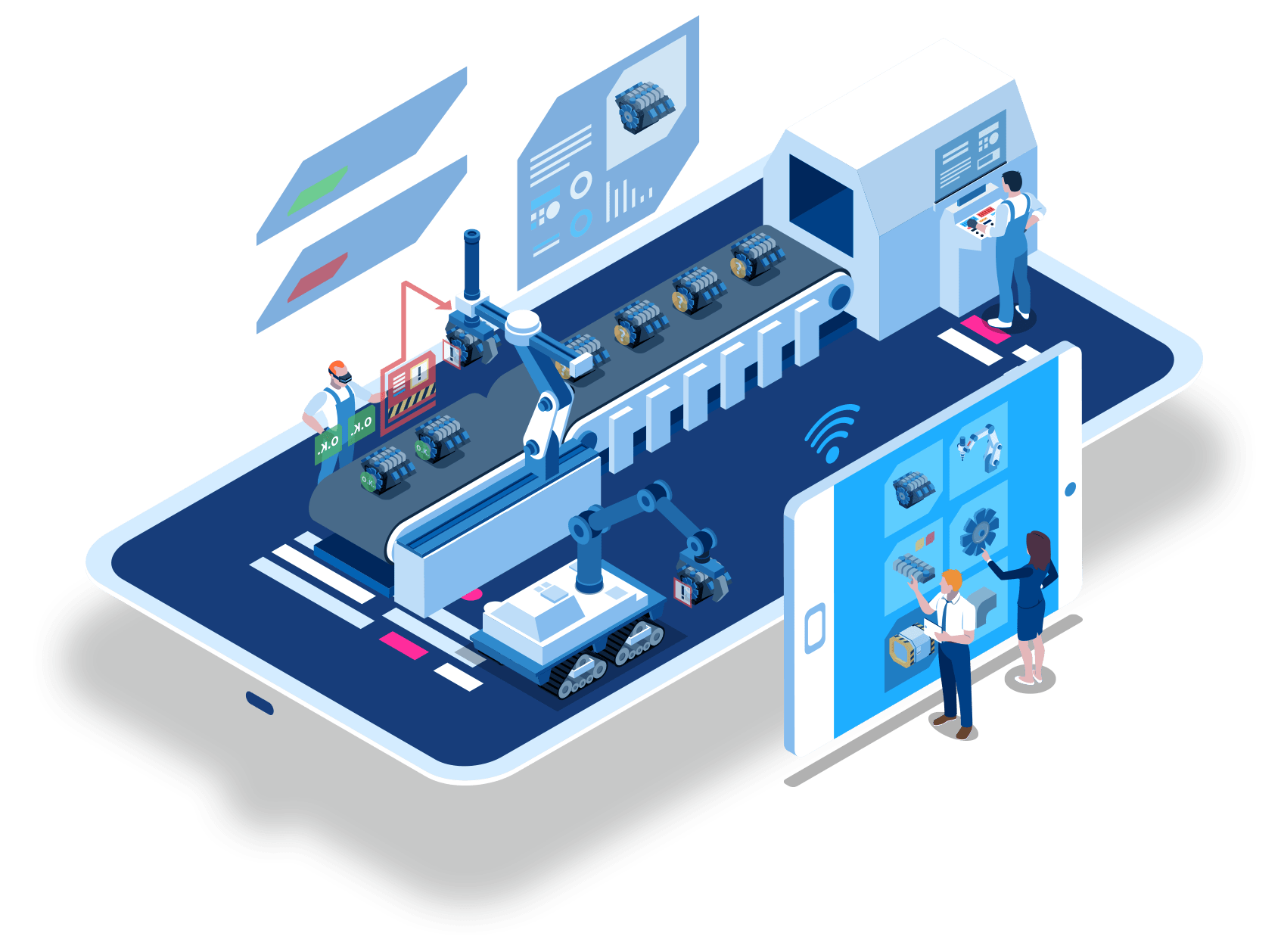 Actuating the vision of Intelligent Manufacturing
In manufacturing plants, unscheduled downtime has been a top reason for lost productivity. Critical asset failures are leading contributors to these unplanned shutdowns. And finding effective ways to predict and prevent asset failures at the factory floor has always been a hard-to-win battle.
Our Smart Factories solution provides all-round process visibility and control to continuously improve manufacturing process.
Smart Factories benefits modern manufacturing in many crucial ways:
01
Add intelligence to manufacturing processes by harnessing IoT data, analytics, and data-enabled insights and decisions.
02
Empower plant managers to reduce unplanned downtime, maximize yield, and increase equipment utilization.
03
Enable predictive analytics to proactively address defect patterns and trends to improve the quality of shipped products.
04
Facilitate continuous improvement of manufacturing processes
05
Reduce misplaced or underused production capacities for better utilization
N-Smart is a single solution to implement Smart Factories through improved sensor placement accuracy, collect and analyze data for real-time, and a single pane of glass to monitor and manage the entire manufacturing process. N-Smart is a sensor to cloud versatile IoT-enabled solution for faster, more flexible, granular, and accurate information flow from the shop floor to the board room. Manufacturers can create an agile, iterative production process to aid decision-making with more substantial evidence.
Building Smart Factories with
N-Smart
N-Smart is a combination of modular cloud platforms and mobile apps that enable IoT solutions - delivered as a service.